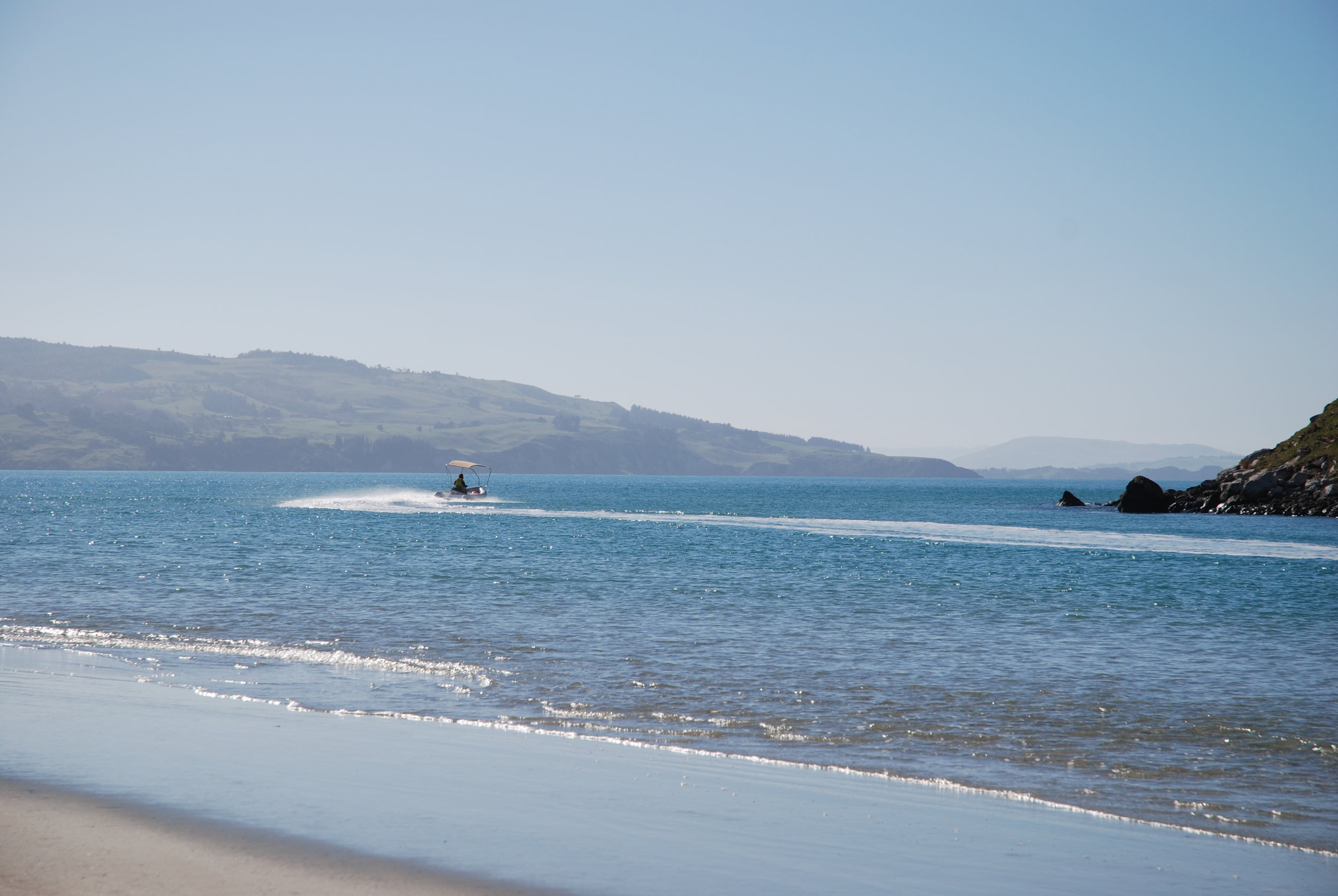 4m Jet RIB
A jet powered RIB (Rigid-hulled Inflatable Boat) with serious performance. Anyone can drive this with zero experience but pull the throttle and it will remind you that there is 160+hp lurking in the interior.
A 20 degree deep-vee hull laps up chop and lays into tight turns at full speed.
The jet drive is safe for shallows & around swimmers. Its is also much more manoeuvrable than a propellor driven craft.
Hypalon inflatable pontoons are comfortable to sit on, provide ample positive buoyancy and bounce off wharfs/boats/rocks without any trouble at all.
A thick 5mm aluminium hull makes light work of rocky beaches and pesky flotsam that would damage a fibreglass hull.
Features include:
160hp Kawasaki STX 15F engine & pump
5mm 5083 Aluminium hull (20 degree deadrise)
1.4mm Orca Hypalon inflatable pontoons
Top speed 86kmph
WattCraft designs unique custom boats like this to suit a customers exact use. Please call to enquire about a bespoke WattsCraft.